Color Photography Services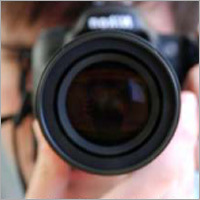 Color Photography Services
Color Photography Services:
Our clients can avail from us color photographs from, cd, mobile, pen drive & all digital media servies. We offer flawless photography services as per their requirements and at reasonable costs. We make use of the latest equipment, including still and digital cameras which offer high clarity and resolution to capture the memories.
CREATION ADVERTISING PVT. LTD.
BILDING No.L-178,5B Mahipal Pur Extension,New Delhi - 110037, India
Key Personnel
Mr. Amiya Kumar Das (Director)